Regular price
Sale price
$13.00 USD
Unit price
per
Sale
Sold out
With these Vitamin D3 tablets, getting your Vitamin D is simple.
Vitamin D3 plays a crucial part in supporting the immune system of both adults' and children. Additionally, it promotes normal muscle and bone health.
I see so much Vitamin D deficiency in my work as a GP. We can make Vitamin D ourselves in our skin in response to sunlight, something most of us don't get a lot of exposure to due to our distance from the equator here in The UK and Ireland. In addition, we are now more sun safe, opting to avoid exposing our skin to harmful UV rays due to skin cancer risk.  This which is why this Vitamin D is included in my range. When it comes to supplements, I'm always asked, "what can I take to support my immune system?". Vitamin D supports a normal immune system in adults and children. Vitamin D also contributes to normal absorption of calcium from our digestive tract and therefore helps to maintain normal calcium levels in our blood. It also contributes to the maintenance of normal muscle function. Vitamin D is needed for normal growth and development of bone in children. 
Vitamin D contributes to:
normal function of immune system
normal absorption of calcium and phosphorus
normal blood calcium levels
the maintenance of normal bones, muscles and teeth
Ingredients

Carrier Oil (Sunflower Seed Oil), Capsule Shell (Bovine Gelatine, Glycerin), Vitamin D3 (Cholecalciferol) (Medium Chain Triglycerides, DL – Alpha Tocopherol)
Advisory Information

- Always speak with your doctor or pharmacist before taking supplements
- Take supplements as a part of a healthy balanced diet

Share
View full details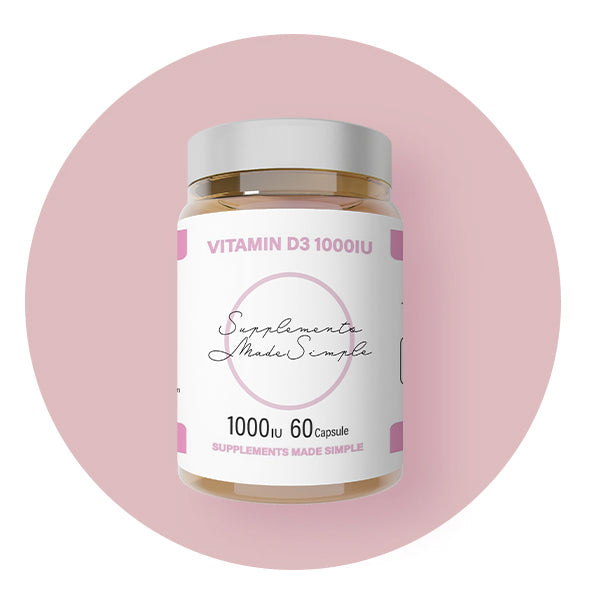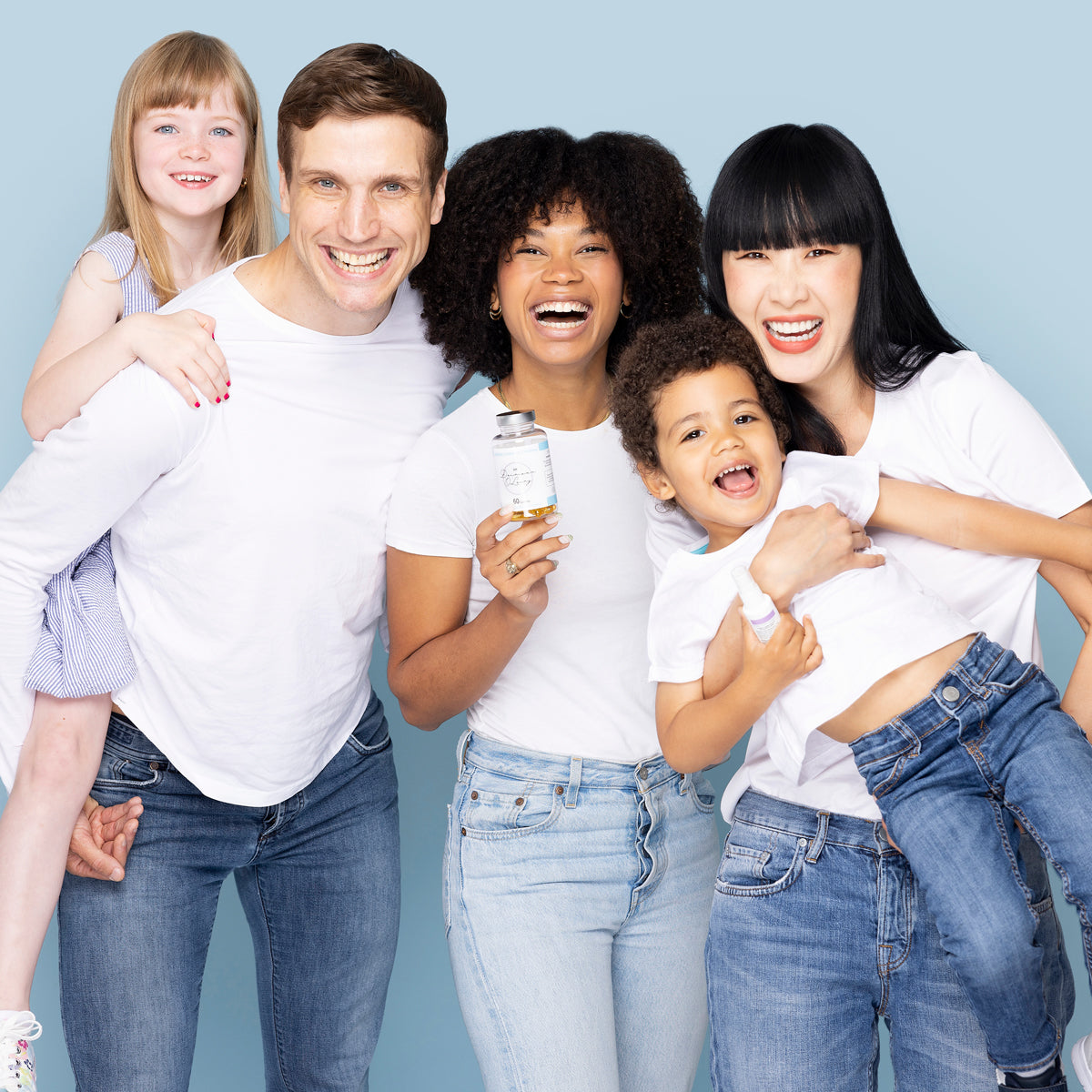 Both adults and children's immune systems benefit from vitamin D

The correct absorption of calcium from our digestive system and subsequent maintenance of appropriate blood calcium levels are both aided by vitamin D
Why it's so good!
Created by doctors

100% efficient ingredients carefully chosen for the optimum dosage
ingredients with a high concentration of active compounds and bioavailability

Promotes your best health

Our formulations only include the essential ingredients

High absorbency

A nutrient is useless if your body cannot absorb it. Every element is provided in its most absorbable form to help you get the greatest benefit.

Made for women, by women

Developed to help women get a real health benefit from their daily supplement routine